With PDFsam Basic you can combine multiple PDF files into a single one with just few clicks. It's free and open source and works on Windows, Mac OS and Linux.
How to combine PDF files for free with PDFsam Basic
Drag and drop the PDF files you want to merge
Arrange your files in the desired order
Select the resulting PDF file name
Click Run to combine the files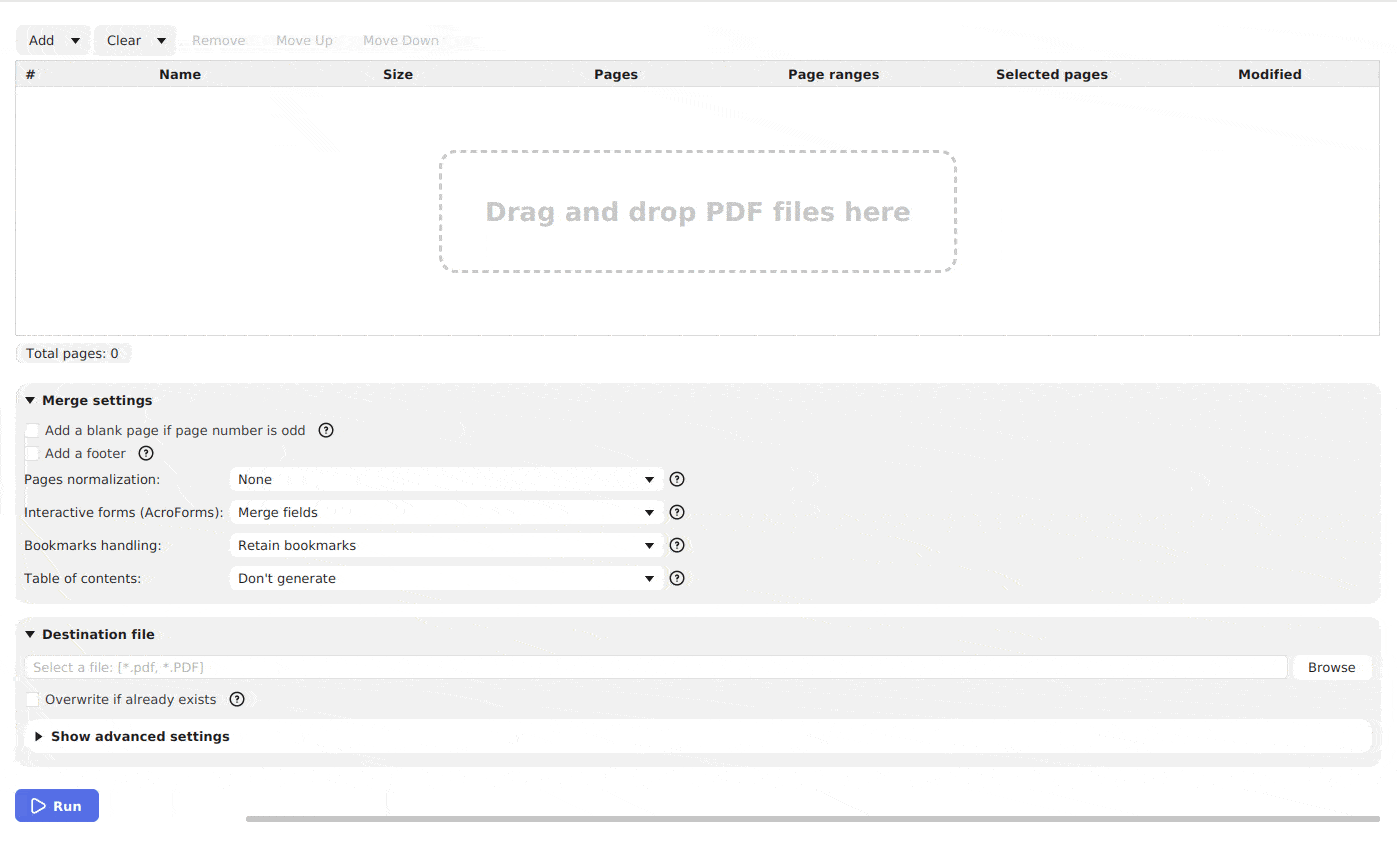 We value your privacy
Your PDF files are processed locally and never leave your computer. They are not uploaded to any server, keeping them away from prying eyes.
Completely free
PDFsam Basic is free and open source since 2006. Merge your PDF files for free, with no signup, no size limit and no credit card.
Supports all major platforms
PDFsam Basic works on all major operating systems, including Windows, MacOS and Linux.
Unparalleled options
Our application has an unmatched set of options. Create a table of contents, normalize the page size, add a footer or flatten the form forms. You will not find better.
We can handle it
PDFsam Basic can handle big PDF files, encrypted PDF files and even corrupted PDF files.
Battle tested
Our application is used by hundreds of thousands of users every day.
More on how to merge PDF
Organize your PDF pages with PDFsam Visual. Drag and drop pages to sort them or move them, delete pages, add blank pages...
PDFsam Basic is the most popular offline PDF merger. No need to upload or share your PDF documents, keep them safe on your computer, away from prying eyes and easily merge them with PDFsam Basic...